Training
To go directly to the list of courses I offer, please click here.
Do you want to learn what it takes to become skilled in test automation? That's great, but please keep in mind that simply learning how to work with a tool or two is not enough to get there.
You'll need to learn fundamental software testing and software development skills if you want to be a valuable and in-demand automation practitioner.
This is the reason that all of my training courses share a common fundamental trait:
Principles and patterns over tools and tricks
I've been a practitioner in the test automation space since 2006 and have worked with a wide range of clients and tools, so I've seen what works and what doesn't.
I have delivered my training courses and workshops to many companies around the world, as well as at a range of internationally recognized conferences, to excellent reviews.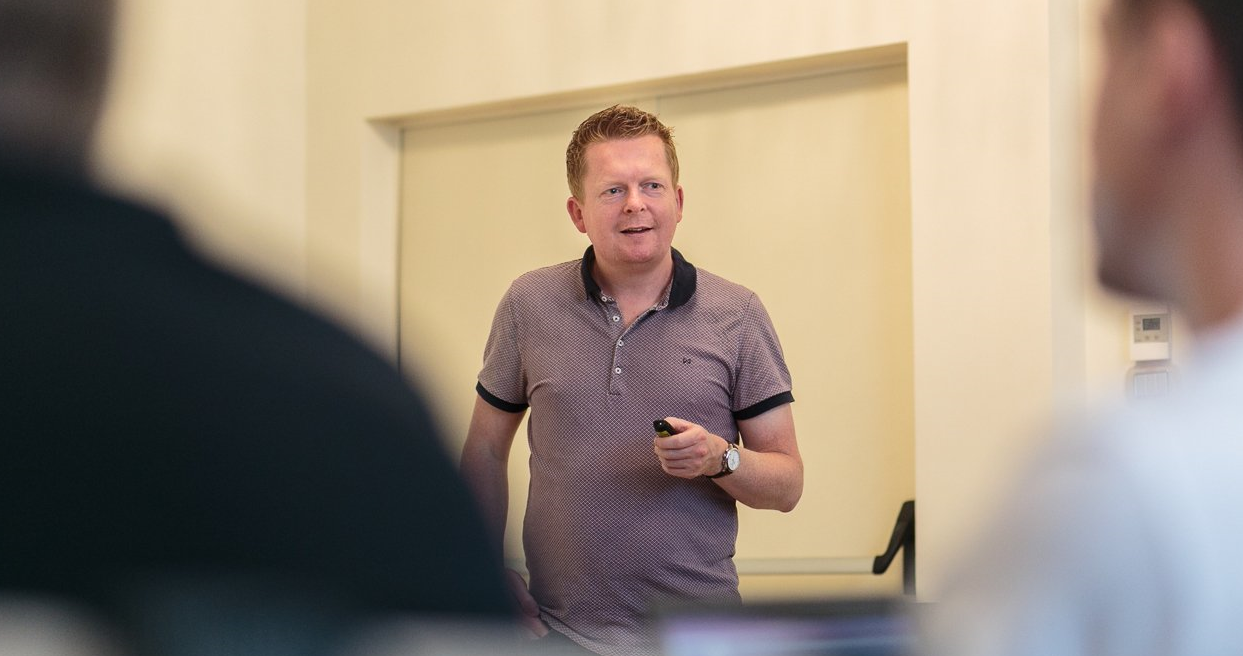 My course offerings
API testing
With software systems becoming ever more distributed, every modern software tester should know how to work with APIs in their testing, as well as how to design, write and execute tests for APIs.
This masterclass covers the entire spectrum of API testing and automation, including exploratory testing of APIs, API automation, API mocking and contract testing.
API testing masterclass (3 days)
User interface-driven automation
UI automation is the hardest form of automation there is, but when done well, it is a valuable component of any well-rounded automation strategy.
Reaping the benefits from this type of automation requires much more than just learning Selenium (or Cypress, or Playwright, or …). In this masterclass, we'll cover everything you need to know to be successful in your UI automation efforts.
UI automation masterclass (3 days)
Object-oriented programming
We've all heard it before: test automation is software development. And it's true: if you want to write automation that is structured well enough to be readable and maintainable, you will need object-oriented programming skills.
In this course, we'll cover everything from writing and running your first code to applying fundamental object-oriented programming principles to your code.
Object-oriented programming for testers (3 days)
Contract testing
With the rise of distributed and microservices-based software systems, the challenge of performing efficient integration testing early and often in the SDLC is becoming ever more difficult to tackle.
Contract testing is an approach that is quickly gaining traction as a way out of 'integration testing hell'. In this practical and very hands-on training, you'll learn everything you need to know to make your contract testing efforts successful.
Behaviour-Driven Development (BDD)
Creating a shared understanding of the way software should behave is essential in preventing software defects caused by miscommunication, misinformation and misinterpretation. This is the exact premise of BDD.
In this practical and hands-on BDD training, you'll learn that BDD is more than sticking Cucumber or SpecFlow on top of your existing automation. Much more!
Behaviour-Driven Development (2 days)
Workshops
These half- to full-day workshops are perfect if you're looking to get a kickstart with a new tool or technique. And if you're a conference organizer: these workshops work really well as part of conferences, too!
Mutation testing Robot Framework
Can't find the training course you were looking for? I am happy to talk to you to see if together, we can create a bespoke training course (or even a complete curriculum of courses) that fits your training needs like a glove.
Are you interested in having me as a trainer in your organization or at your conference? Feel free to email me at bas@ontestautomation.com, or use the contact form on this page.
I'm looking forward to helping you improve your test automation efforts!